Meticulous Jess Marketing Agency
Elevate Your Business to New Heights
Expand and Grow Your Business
You can reach many more customers through Search Engine Optimization (SEO), Content Creation, Website Design, Social Media Marketing and more.
People are looking for your products or services but you are likely not visible enough!
Create a Recognizable Brand
Do you want to create your legacy?
Are you proud of your products and services? 
Do you want to create a recognizable brand that can be expanded upon and even franchised in the future? 
Do you have lofty goals for your business?
Are you wanting to reep the rewards of all your hard work and dedication, and have your money work for you?
No matter how lofty your goals are, we can help!
achieve your lofty business goals
CREATE A ROADMAP TO SUCCESS
We create a roadmap to success for you! Depending on your goals, we help develop a plan to help you accomplish them! We aren't just task rabbits, your success is our success! We are invested in helping you achieve your goals, no matter how lofty they are!
For example, are you a hair stylist currently renting a chair? Do you want to eventually own your own salon and rent out spaces to other stylists? We can help!
Everything You Need to Achieve Your Goals
We are a full service marketing agency. However, if you need individual services, a la carte, we can help too!
Just fill out our
Quote Form
and we can give you a quick, accurate quote based on your specific needs.
We create an attractive, professional website that focuses on the goals and mission statement of your brand. We improve brand recognition, trust, transparency. The better your website, the higher your conversion is (from clicks to calls to sales).
Search Engine Optimization (SEO)
Consumers are actively searching for your products and services but are not finding you! Through impressive software, extensive knowledge, content creation, and more-we can help you get ranked and noticed on Google and other search engines. 
There are always competitors in every market! We do extensive market research to find out how to beat the competition and rank higher on search engines! What we find and implement can majorly help increase traffic and sales conversion rates!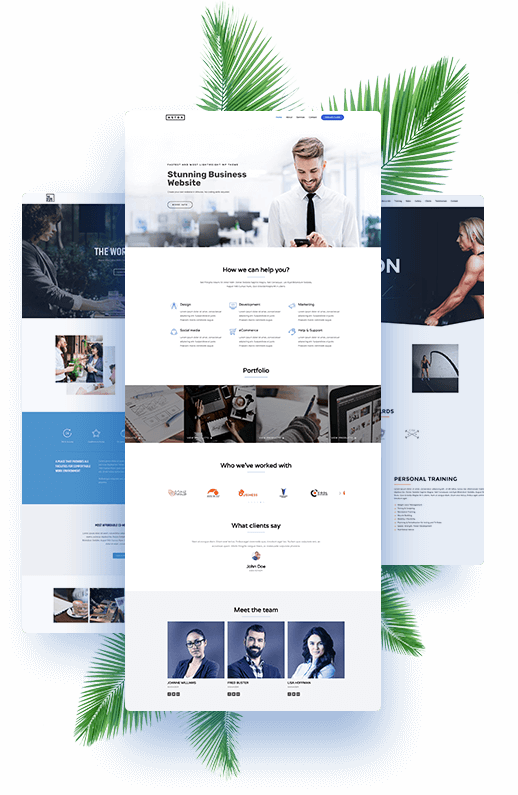 We do a FREE strategy meeting where we can start creating a roadmap to success! This step-by-step roadmap is based on your long-term business goals. We provide this roadmap for you, and help you achieve each step in order to achieve the loftiest of goals! No goals are too big for us to help with!
We can help with writing creative content that is attractive to consumers and helps guide consumers through the purchasing process while also generating traffic and improving sales. Protect your brand and company with proper legal disclaimers and proper education of your services and expectations.
Social Media campaigns and sites help build legitimacy and trust with consumers towards your company and brand. We help you utilize these tools in the best way possible, without alienating consumers who do not want to be sold to on social media sites.
Certain logos, photos and videos can generate a lot of traffic, trust and help sales conversion rates! We assess your current utilization, and help tweak or design all new logos, photos and videos for your sites.
Generate More Organic Traffic
What is Search Engine Optimization (SEO)?
SEO is the process of ensuring that when consumers are searching for your products or services, you are easily seen, recognized, and generates high quality traffic!
The reason the traffic is considered "high quality" is because unlike social media advertisements, consumers are actively searching Google for your products and services. This means they are "warm" or "hot" leads trying to make purchasing decisions. 
We help these warm and hot leads find you and click on your site!
After we help generate traffic we focus on conversion! Through meticulous website design, we encourage the generated traffic to actually contact you for your services!
The rest is up to you! (unless you hire us to optimize your sales process too)
Is social media marketing worth it?
Social Media Marketing Pros and Cons
Social Media Marketing is great for creating brand recognition, trust and transparency with consumers. 
However, consumers are usually not looking at social media sites in order to make educated purchasing decisions. 
Having a social media account is beneficial in many ways, but is not as effective as SEO for generating sales and organic traffic.
Advertisements that are successful within social media platforms focus on emotional responses and encouraging impulse buying decisions. 
Consumers may check reviews and legitimacy on your social media account as secondary research, but usually do not purchase based on social media ads alone. 
Consumers use social media for entertainment and social interaction. Being aggressive on social media websites may alienate your company and upset prospective buyers by making them feel like you are taking advantage of the platform for your own montetary gain. 
That is why you should focus on building a brand via social media and not on generating sales.
We can help you create a social media presence that is truly beneficial to your brand and helps create lifelong customers.
Website template examples
Even if you already have a website, we can help establish more brand recognition, trust and transparency, as well as optimize it for SEO.