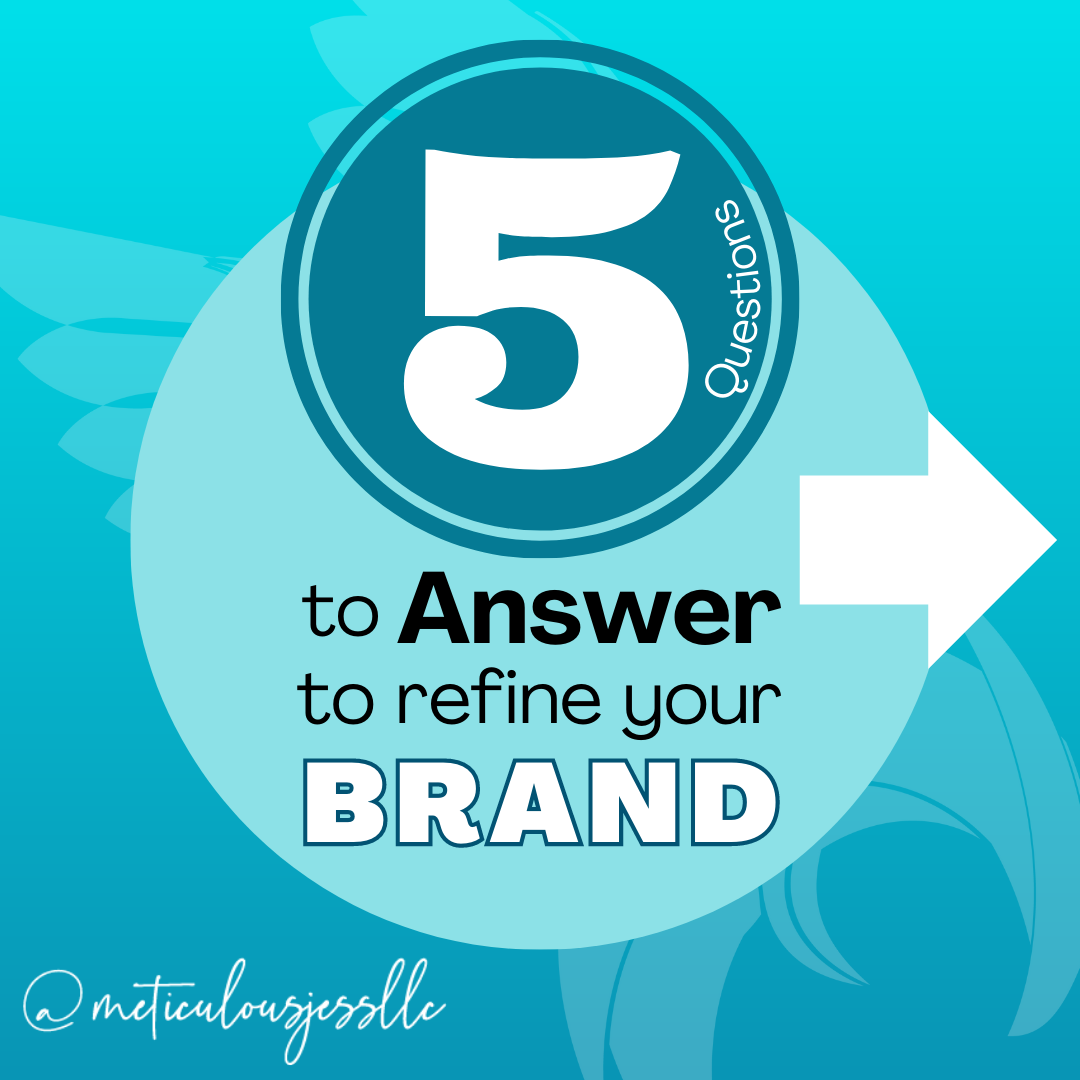 5 Questions to Answer to Refine Your Brand
Learn more by reading below!
Your brand is more than just a logo or a slogan – it's the personality and values that your business embodies. Building a strong brand can help your business stand out from competitors and establish a loyal customer base. However, figuring out your brand can be a daunting task.
Here are five questions to help guide you in the process:
What is your business's mission?
Your mission statement should clearly articulate what your business does and why it exists. It should also encompass your values and the impact you want to have on your customers and community. Your mission statement will be the foundation of your brand, so make sure it's authentic and meaningful.

Who is your target audience?
Identifying your target audience is crucial in building a brand that resonates with your customers. You need to know who you're trying to reach, what their needs and wants are, and what motivates them. Once you understand your target audience, you can tailor your brand messaging and visuals to speak directly to them.

What sets you apart from competitors?
To stand out in a crowded marketplace, you need to have a unique selling proposition (USP). Your USP should be a clear and compelling statement that differentiates your business from competitors. It could be your product quality, customer service, price point, or something else entirely. Whatever it is, make sure it's prominently featured in your brand messaging.

What are your brand's core values?
Your brand's values are the principles that guide your business's decisions and actions. They should reflect what you stand for as a company and align with your mission statement. Your values will inform everything from how you interact with customers to the causes you support. Make sure your brand's values are clear and consistent across all touch points.

What is your brand's personality?
Your brand's personality is the emotional connection that you build with your customers. It's the tone, style, and attitude that you use to communicate with your audience. To determine your brand's personality, think about how you want your customers to feel when they interact with your business. Are you friendly and approachable, or sophisticated and professional? Once you've identified your brand's personality, make sure it's reflected in your messaging, visuals, and overall customer experience.
Building a strong brand takes time and effort, but it's an investment that can pay off in the long run. By answering these five questions, you can establish a brand that is authentic, resonates with your target audience, and sets you apart from the rest.
If you need help refining your brand or bringing your answers to life, then click here to get started!