Your logo matters. Having a crisp, clean professional logo makes all the difference with improving brand awareness and customer perceptions. 
6 Tips for an Effective Logo:

1. Multiple Versions are Necessary: You need a full-color version, an inverted version for certain mediums, different orientations for social media, graphics, and your website (i.e horizontal and vertical). You should have multiple sizes for different platforms to ensure no loss of quality. We can help ensure you have all the file sizes and correct orientations to use across all platforms and in all your marketing materials.
2. Your logo should always be crisp and not blurry at ALL. Many businesses have amazing designs, but they look blurry online or in their marketing materials. This really hurts the effectiveness of your logo and makes your company look not detail-oriented. Having the correct file types and dimensions for the correct platforms is essential for ensuring your logo does not lose quality. For instance, Youtube and Facebook create a circle around your logo and require different file sizes. 
3. Animated logos level up your branding. They are great for videos, reels, and promos for your websites, socials, and more! Simply adding an animated logo to the beginning of a simple video makes it look extremely professional, even if it's a cell phone video!
4. Your logo should clearly emulate what your business does and stands for. It should not be hard to tell what industry you are in. The clearer it is, the better! We can help you choose a logo that is best suited for your industry and company vision.
5. Colors matter. Don't just go with what you like or favor, consider color psychology. We have studied color psychology and can help match your business with colors that help get you better results!
6. It is okay to rebrand! If your logo is missing the above characteristics-it is better to rebrand now instead of hanging on to something that is not doing you any favors. Contact us and we can help you decide what the best course of action is for your specific business! 
Whether you need your logo freshened up and created in multiple versions for different applications, or if you need a brand new logo for just getting started or rebranding, we can help! If you do decide to redo your logo completely, we can help you decide the best way to do so-keeping true to your brand messaging and vision!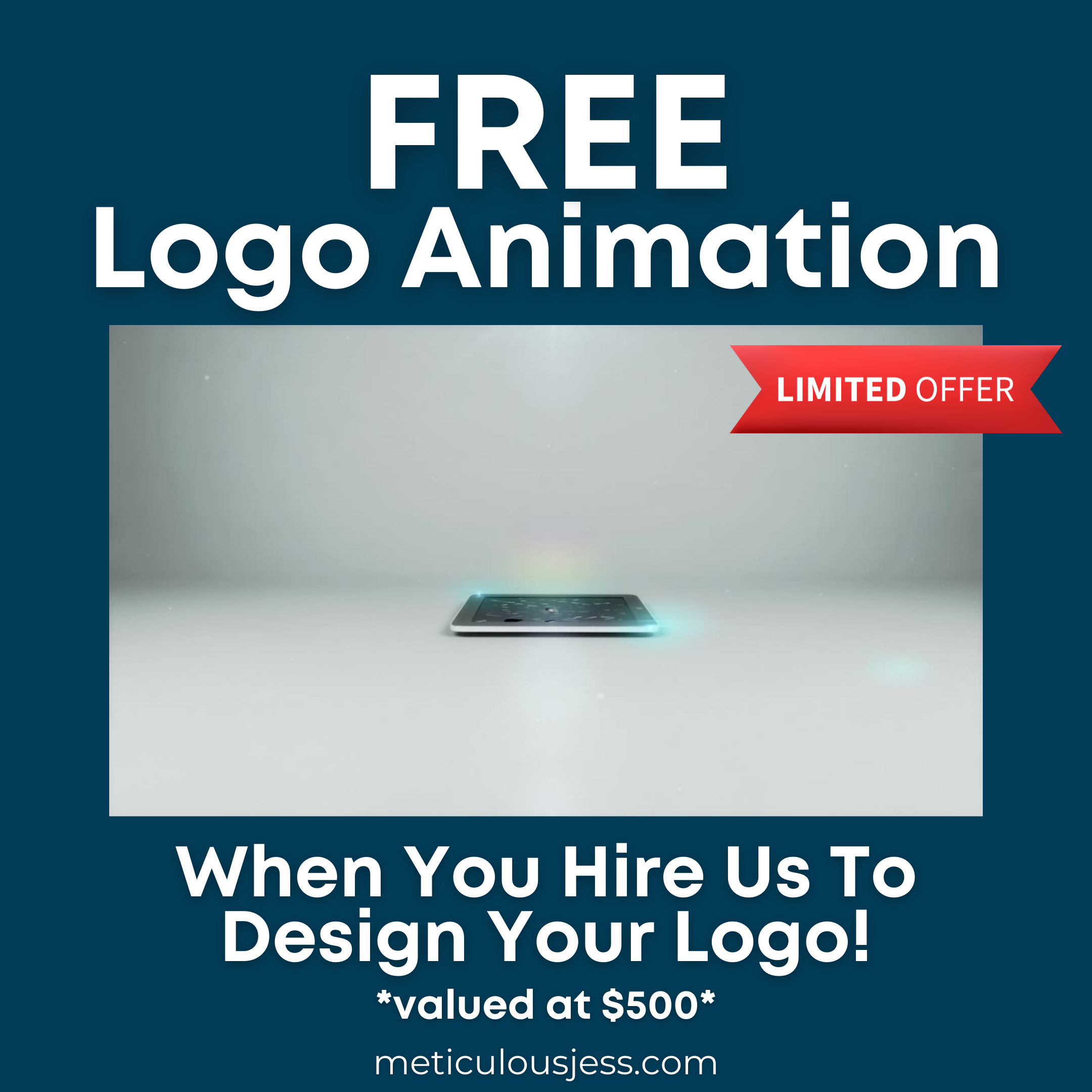 This offer won't last long, so reach out now to take your branding to the next level!
Need a Custom Designed Logo?