Thank you for Booking Your
Phase 1
Strategy Meeting!
Thank you for booking your Phase 1 Strategy Meeting with us! We are excited to discuss your business and how we can help you achieve your goals!
We are preparing for our meeting in the following ways:
→ Reviewing Your Questionnaire
→ Conducting Research and Gathering Information for the Next Steps
→ Coming Up with a List of Specific Questions or Steps Needed to Get Started
You will be getting a confirmation email with the Zoom conferencing link and a copy of the information on this page.
We will discuss your goals, timeline, and expectations for your business as a whole. Then, we will break it down into measurable Phases to help us best identify milestones within the project. For most businesses, they can expect their overall strategy to have this structure: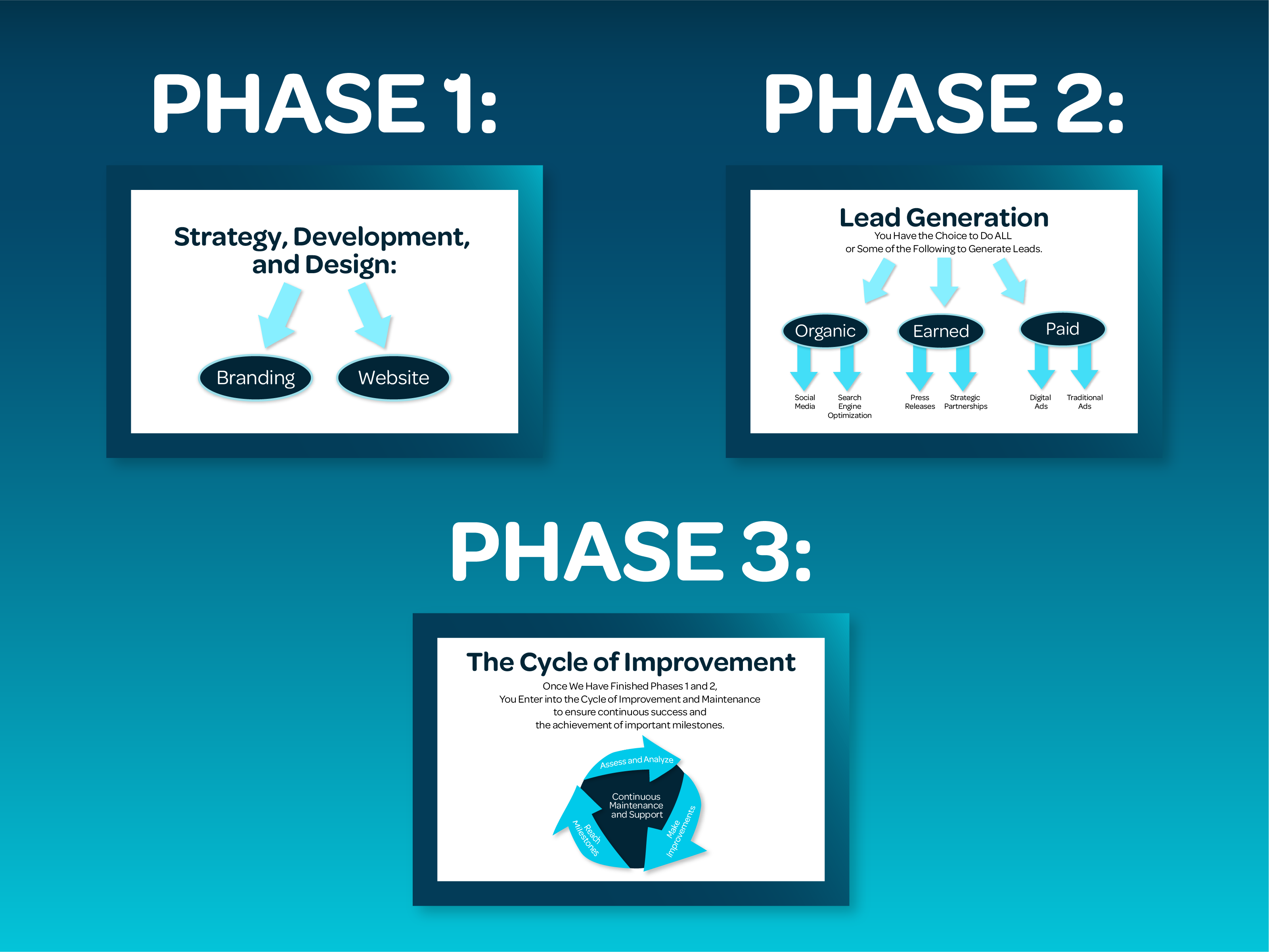 Your business is unique so we will discuss how your strategy will vary based on your specific goals and vision during our meeting.
You can expect to receive the following:
→ Better clarity and understanding of what you are envisioning for your brand and overall strategy.
→An organized list of questions and items I need from you to complete tasks within Phase 1.

→A comprehensive outline of your custom strategy for Phase 1 with specific steps and timeline.
How to Prepare for Our Meeting:
Although you are being sent a Zoom video conferencing link, you are not required to be on video.
However, it is important that you are in a quiet place and focused. This meeting is one hour and 15 minutes long and we want to make the most of your investment!
Your Meeting Will Be With:
Owner/CEO/Creative Director